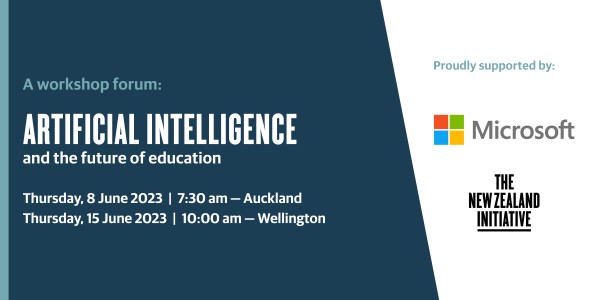 Artificial Intelligence in Education Forum

This forum will provide an opportunity to discuss and debate the implications of generative AI for education. We will explore opportunities that AI offers and potential policy initiatives to make the most of those opportunities. We will also explore the risks and ways to mitigate them. The discussion will inform a forthcoming report from the New Zealand Initiative on the topic.

Agenda
What broad principles should guide the way in which AI is adopted in our education system?
Can generative AI act as a teaching assistant? How will the role of the teacher change in an AI-assisted classroom?
If AI is used to provide formative feedback, how might we ensure that it maximises learning?
What are the specific opportunities and risks of AI for each of primary, secondary and tertiary education?
How might we confront the challenges to assessment authenticity posed by generative AI, while maintaining assessment validity?
Issues raised by forum participants.
Venue: Auckland
Please contact Chelsy at chelsy.killick@nzinitiative.org.nz for further information. For more information about being a member please visit our Membership page.