In the first phase of the pandemic, Australia and New Zealand have used simple solutions such as isolation and lockdown.
The next phase of the pandemic will require better governance, management, and resources.
We will also have to deal with the unintended consequences of pandemic management.
We look forward to discussing the long-term options for dealing with Covid-19 with Professor Des Gorman and Dr Murray Horn.
About the speakers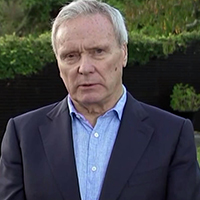 Professor Des Gorman (Ngati Kuri and Ngapuhi) is a Professor of Medicine in the Faculty of Medical and Health Sciences at the University of Auckland. From 2005 to 2010, he was the Head of the University's School of Medicine. He has a BSc, MBChB and MD degrees from the University of Auckland, as well as a PhD from the University of Sydney. Professor Gorman's non-clinical interests include health system design and funding, and health workforce planning and development.He has more than 300 publications.
He is the Chairman of the Orangi Mahi Governance Group and a member of the Ministry of Health's Capital Investment Committee. His past roles include being a Director of the New Zealand Accident Compensation and Rehabilitation Corporation (2012-2018), the Executive Chairman of Health Workforce New Zealand (2009-2019), a member of the National Health Board (2009-2014) and of the Government's welfare reform group (2009-2010). Professor Gorman is currently involved in health reforms in a number of different jurisdictions.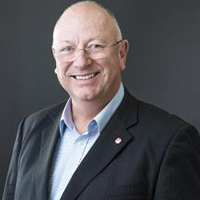 Dr Murray Horn is the co-author of several papers with Professor Des Gorman on health policy. Murray and Des have worked together on health reform proposals around the world. Murray started his career as a government official with the Treasury, including five years as secretary to the Treasury. This was followed by eight years with ANZ Banking Group, including four years as chief executive of the New Zealand operation and three years as managing director of ANZ's global institutional banking.
He has since served served on the boards of a number of major New Zealand organisations, including Telecom/Spark, Wynyard Group and China Construction Bank.
We hope you will be able to join this webinar.
Please contact chelsy.blair@nzinitiative.org.nz for further information. For more information about being a member please visit our membership page.