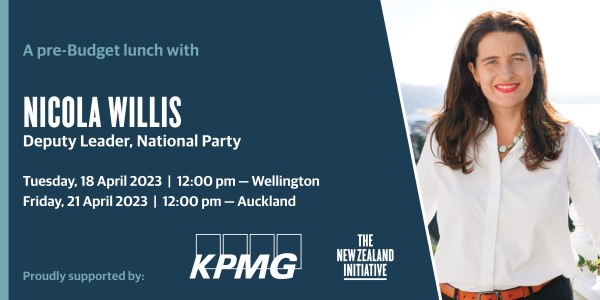 Members' lunch with Nicola Willis, Deputy Leader of the National Party, kindly hosted by KPMG

Nicola Willis is a List MP based in Wellington, having entered Parliament in April 2018, and being re-elected in October 2020. She is currently National's Deputy Leader, Spokesperson for Finance, and Social Investment.

We look forward to a pre-Budget lunchtime discussion with Nicola – and we hope to find out what National expects from the Government's Budget 2023 and what their alternatives would be.
Venue: Wellington
Please contact Chelsy at chelsy.killick@nzinitiative.org.nz for further information. For more information about being a member please visit our Membership page.