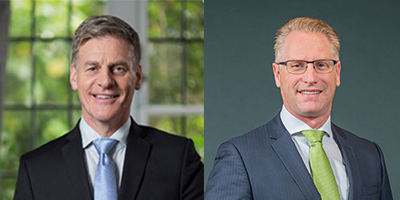 Individualised Funding ("IF") is a rapidly-growing alternative funding model for disability support.
IF gives each recipient control of a personal budget they can use to obtain the support services best suited to their individual needs.

This report shows how freedom and the responsibilities of becoming an employer under IF is opening doors and transforming lives.

Webinar
On Friday 27 August we hosted a webinar to launch Matt Burgess's report The Power of Freedom: How personal budgets for social services are transforming lives.
During the event we heard from Lisa Holten, whose daughter Sarah has Rett syndrome and requires specialist care, and Philip Patston who has used the individualised funding model to live a more fulfilling life.

Our guest speaker was Rt Hon Sir Bill English, Chair of Manawanui – the largest individualised funding support service.